CNN launches free international news app for iPhone and iPod Touch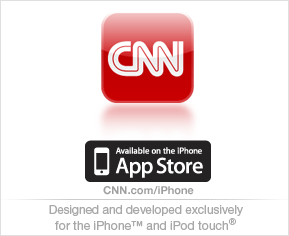 CNN has launched an international news app for the iPhone and iPod Touch, in a move described by the company's VP for mobile as "revolutionary".
The interactive app enables users to follow news from across CNN's outlets, as well as providing a section dedicated to their iReport platform.
The network launched a US-only, paid news app last year but the international version, which became available today, will be free to users outside of the US.
Speaking to Journalism.co.uk at the Frontline Club event on mobile newsgathering, CNN's VP for mobile Louis Gump said it would be a learning experience but hoped it would change the future of CNN interactions with its consumers.
"This is going to be a catalyst for the increase in content that helps citizen journalists around the world engage with CNN and in turn it's going to be a way for us to augment the coverage we already have. This is not a replacement and in fact at the same time we are investing even more in our original programming, so it's a dual growth strategy in order to make the most of citizen journalism, but also deliver the kind of coverage most people would expect from CNN. What we are getting is content which exists on other platforms but we are presenting it in a way that CNN has never done before."
Features of the app include push notifications, regionalisation and personalisation tools, as well as the ability to view and upload user generated content on iReport.
Users can also 'follow' a specific topic and save stories of interest for browsing offline. The app will also fully integrate social media, enabling stories to be shared via Twitter and Facebook direct from the app.
Looking at the future of mobile journalism at CNN, Gump said more focus needs to be given to the opportunities of mobile led content.
"The biggest change I think will happen at CNN over the next two years is we are going to start creating content just for mobile devices," he told Journalism.co.uk. "Right now most of what you see on a mobile from CNN you can also find on other platforms, but we will have more original programming."
He added that with further mobile development CNN would be looking more closely into localisation and geotagging for news stories.
Alex Wood, a freelance journalist and co-founder of Not on the Wires, echoed this sentiment, telling the Frontline audience he was "disappointed" with the majority of apps currently available on the iPad and wanted to see more use of geotagging to bring local news to the user as they pass through geographic locations.
The CNN app is available here on iTunes.